Economic Mobility refers to the ability of a person to improve their income and net worth.  We work with families and individuals to understand their goals and decisions for the future, to help them create opportunities for economic mobility.
Our
Case Coordinators

provide case management to assist families and individuals in achieving economic mobility.
Our Housing

and

Financial/Career Coaches offer expertise in addressing client goals in these areas.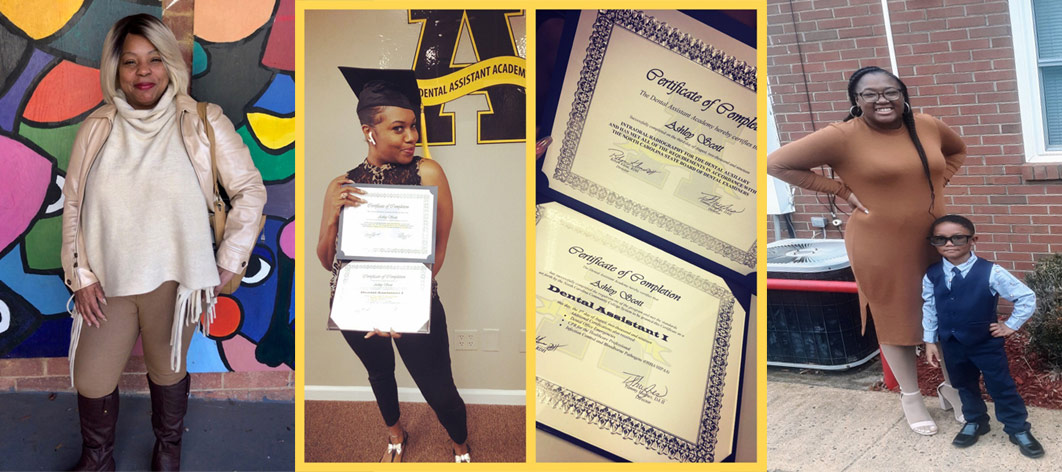 Goals of Case Coordination:
Assist families in overcoming barriers that might result in housing and financial instability and interruption in school or other family life activities
Improve/Maintain Housing Stability
Improve Financial Skills & Income Goals – ability to absorb a financial shock or major expense, enjoying some extra expenses outside of basic needs, and staying on track with your financial goals
Improve/Maintain Health & Wellness goals for the family
Increase access to available community resources
Case Coordinators assist by:
Helping to resolve crisis situations and plan for the future
Helping to access Ada Jenkins Center's internal services, resources, and financial assistance
Working with the Financial Coach to develop a detailed goal plan and budget based on the needs and long-term desires of each family or individual
Working with the Housing Coach to help clients navigate issues of tenancy education, move-in and move-out inspections, and housing relocation.
Working with the Education/Employment Coach to develop a detailed goal plan to help increase skills needed to obtain employment or move into a new desired career path. 
Connecting clients with available community resources to secure safe housing, employment, education, health, and other goals a family or individual may have