The Ada Jenkins Center serves nearly 1,000 clients each year in our Access and Investment pathways to economic stability. Most (approximately 56%) are female. Here are a few of their stories – their faces – of hope.
Zaneta
Zaneta Freeman is a remarkable woman — she's a caregiver, a mom, and a singer-songwriter. She has a good job and has begun doing the research to start her own business. When COVID-19 hit, she needed help and turned to the Ada Jenkins Center.
"It can be tough for me to accept help when I need it," Zaneta says. "I don't like feeling indebted to others, and I believe you should work hard to provide for your household yourself. However, in this unprecedented time, without the support of the Ada Jenkins Center, my son and I would be in a very vulnerable position, so for that I'm grateful."
Ashley
Ashley and her 9-year-old son, Logan, live in Cornelius. Ashley was working full-time as a massage therapist and had just completed her cosmetology studies when the COVID-19 crisis hit. She was then laid off and then began the frustrating process of filing for unemployment. A counselor at Logan's school referred her to the Ada Jenkins Center. Thanks to generous donors who support our fundraising efforts, we were able to help with her rent and water bill.
"Working with Ada Jenkins has been a blessing," Ashley says. "Just when I thought things were going downhill they came through for me at my weakest and scariest moment."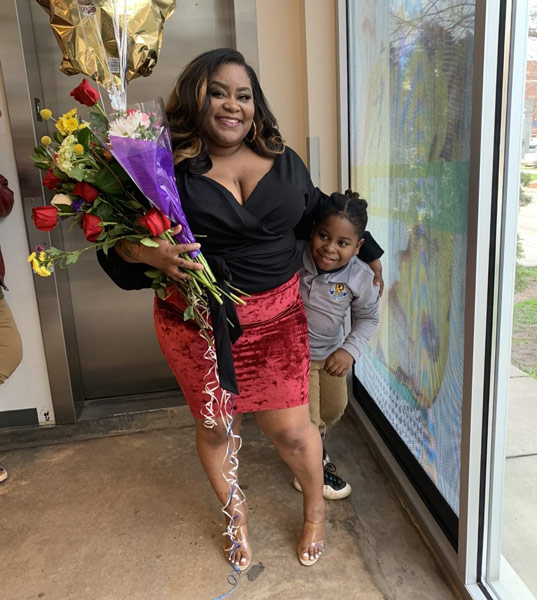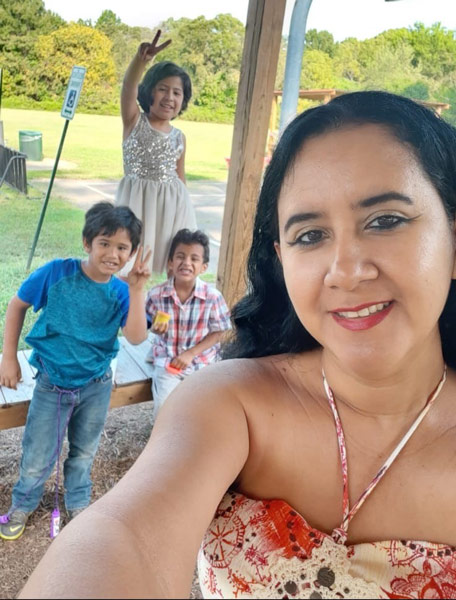 Perla
Escaping a situation of domestic violence, Perla and her children were in continual transition as they tried to find safe, affordable housing. They moved four times in one year, which disrupted the children's schooling. Adding to their stress, Perla's youngest son has health problems related to a genetic disorder. Perla was struggling to find transportation to his medical appointments and her job. Perla quickly found hope at the Ada Jenkins Center. Over the past year, she and her coordinated services specialist have worked together to meet the family's basic needs, including transportation to Perla's workplace and her son's medical appointments. Today Perla and her children live in a safe, affordable apartment. Thanks to our LEARNWorks academic enrichment program, the children are making progress toward achieving grade level success in school. Volunteer doctors and nurses in our Free Medical Clinic are coordinating with other medical specialists – including at the National Institutes of Health in Washington, DC – to help Perla's children meet their medical needs.
"Ada Jenkins signifies a place that God uses to bless many families, including mine and my three children…It is a place where they help improve one's quality of life in every which way possible."
Yanelly
Yanelly came to the Ada Jenkins Center seeking educational support for her children. During the eligibility process, Yanelly shared her story with a Coordinated Services Specialist: she was struggling with financial constraints, untreated medical issues, job and food insecurity, and a need for safe and affordable housing. We recognized that simply enrolling Yanelly's children in our LEARN Works tutoring program would not bring her stability, so we also connected her with our Free Medical Clinic, Coordinated Services, and Workforce Development. Yanelly now has a stable job, owns her own home and she is saving money for her children to attend college. We are thrilled that Yanelly has joined the Board of Directors of the Ada Jenkins Center, to lend her voice to leadership decisions – especially those that affect our client-partners.
"Ada Jenkins center is part of my life and staff is part of my family," says Yanelly. "I learned a lot from them; they were with me and the bad moments and the good ones too. Ada Jenkins center will be in my heart forever."