Save the Date:  Monday, May 16, 2022
In 2021, golfers teamed up – and 'teed up' – to raised more than $36,000 for the Ada Jenkins Center!
During Ada Jenkins Center's successful Golfing for Good event on Monday, May 17, seventeen teams of golfers hit the links under sunny skies at the River Run Country Club in Davidson, raising $36,200 for the Center.
In the past, Ada Jenkins Center's spring gala has been the agency's primary fundraising event each year, bringing 300 friends together to celebrate community support of the Center. The gala was canceled during both 2020 and 2021 due to COVID; in its place,
Golf
ing for Good was created this year so that AJC friends could safely gather outside.
"Like everyone – families, businesses, and nonprofit agencies – the Ada Jenkins Center has been changed by COVID-19," says Harold E. Rice, Jr., the Center's CEO. "Our health services were forced to pause as a result of the pandemic. Our food pantry transitioned to a 'drive-through' service. We served as a distribution point for federal CARES Act funding to help clients pay their mortgage, rent, and utility bills. Many of our own employees had to work remotely so that they could balance their children's new virtual learning experience with their commitment to our clients."  Further, says Rice, "We've pivoted some of our services – including moving to a regional partnership model for our medical and dental programs — so we could best serve the families who rely on us, and did so while facing decreased contributions from some of our major funders."
Many thanks to our sponsors!  See below: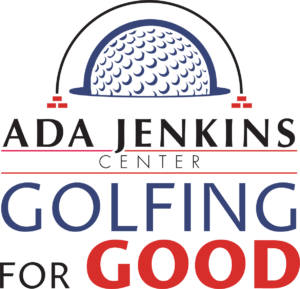 Tournament Meal Sponsor


Putting Green Sponsor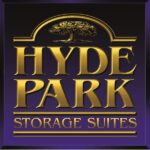 Beverage Cart Sponsor


Gift Bag Sponsor


Media Sponsor


Hole Sponsors