Neighborhood
Business Network
Local companies supporting the Ada Jenkins Center Mission – we appreciate you!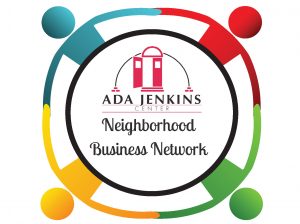 Ada Jenkins Center's Neighborhood Business Network is a key part of supporting the work we do in our community – as we  recognize local businesses that support the Center.
We will acknowledge your generosity by featuring your company on our website, giving you a NBN member window decal, and social-media shoutouts, and honoring you in our quarterly electronic newsletters that reach 4,000+ volunteers, friends and supporters.
To join the NBN and see your company logo listed below, please email .