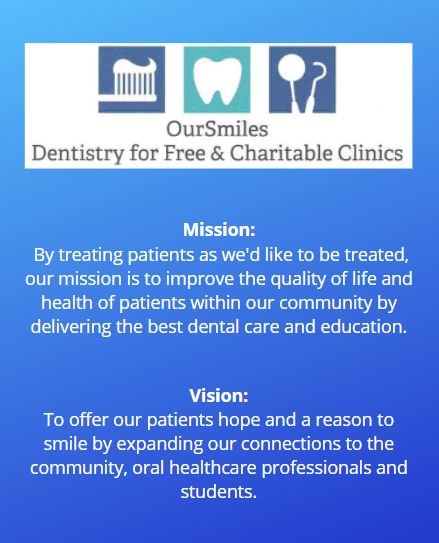 Dental
In order to reach even more underserved patients, and to keep the 'dental bus' rolling even more often, the Ada Jenkins Center has entered a collaboration with the Matthews Free Medical Clinic and the Lake Norman Community Health Clinic.  The new collaboration is called OurSmiles Dentistry for Free & Charitable Clinics.
We anticipate serving 500 dental patients across Mecklenburg County and parts of our contiguous counties, using the Ada Jenkins Center's Mobile Dental Unit, which was forced to remain inoperable due to COVID.  With input from Ada Jenkins Center's lead volunteer dentists, the Mobile Unit is undergoing air filtration and circulation upgrades that will allow for safe use once again.
For volunteer opportunities, click here.  
Medical
On March 30, 2021, the Lake Norman Community Health Clinic (LNCHC) of Huntersville and the Ada Jenkins Center announced a new partnership to provide more comprehensive care for our patients:  LNCHC has begun welcoming uninsured patients formerly served at the AJC Free Medical Clinic. Whereas the volunteer-staffed AJC Free Medical clinic operated one afternoon per week, LNCHC operates on a full-time weekday basis, has a range of paid medical professionals on staff, provides greater access to on-site health specialists, and has lab services on-site.  (For more details, click here.)
LNCHC is the oldest and largest medical provider serving the uninsured in Mecklenburg and South Iredell counties, providing acute and chronic care and is open five days a week, with evening clinics on Wednesdays. LNCHC not only focuses on prevention and treatment of disease, but in managing healthy outcomes for patients. Since its 1998 founding, the clinic has provided nearly 89,700 appointments for 8,150 patients. Learn more:  http://lnchc.org/