Client Spotlight:  Steven S. has started his college journey!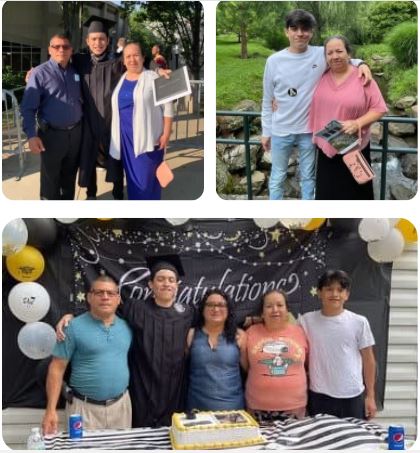 Steven S., a graduate of our LEARN Works program and a 2021 graduate of Hough High School, has started his college journey at Appalachian State University!  Steven didn't know how to navigate the college application process, but his Ada Jenkins Center family case manager, Maritza, worked with him to complete his FAFSA, plan his college essays, and apply to several colleges. 
At the start of the COVID-19 pandemic, Steven began working 40+ hours a week, while completing his remote coursework, including Advanced Placement courses. His biggest worry about heading to college was leaving his parents, knowing how much they rely on him. He spent several months training his younger brother to handle the 'oldest son' responsibilities for his family, so he could follow his dreams at college. Maritza then coordinated with several generous friends of the Ada Jenkins Center, who contributed a refrigerator and a microwave for Steven's dorm room. Another generous donor has helped pay for books and other supplies.
Steven's family has been a client family of the Ada Jenkins Center for several years, and Maritza has helped them with everything from food, to clothing, to tutoring, to referrals for critical medical needs, to transportation. "The family is excited," Maritza says, "because they have accomplished so much!"
Out of an abundance of caution, we have limited access to our building and are requiring face masks in accordance with local guidelines — but rest assured: we are fully operational and making positive things happen for our client families.
Since our program year started on July 1,
119 people called or emailed us, seeking financial assistance or referrals to partner agencies
69 people have obtained groceries through the Loaves and Fishes food pantry 
18 families received COVID-related emergency financial assistance totaling more than $19,000
10 new client families have entered our Economic Mobility program, receiving tenancy education, connections with area housing, budget assistance, employment and training opportunities, and more
27 homeless people have been connected with Mecklenburg County services
26 students participated in Camp LEARN Works, a two-week summer program of learning and fun  (Watch the video!)
43 students have been enrolled in our LEARN Works afterschool academic program for the current school year, and received backpacks full of donated school supplies
57 volunteers have helped us deep-clean the food pantry and classrooms, and beautified the campus in preparation for the new school year.
In August, our dental bus and dental volunteers saw their first patients in a year, and they're scheduled for another clinic in a couple of weeks.
There's still more to do, as the eviction moratorium and COVID-19 unemployment benefits have expired — and we worry about what that might mean for the families we serve. We will continue to provide economic assistance as long as we have the funds to do so.  There are several ways to inquire about economic assistance: via email; via text or voicemail at 704-703-5056; or via our website.
Many thanks to everyone who has called or e-mailed us with kind words of support!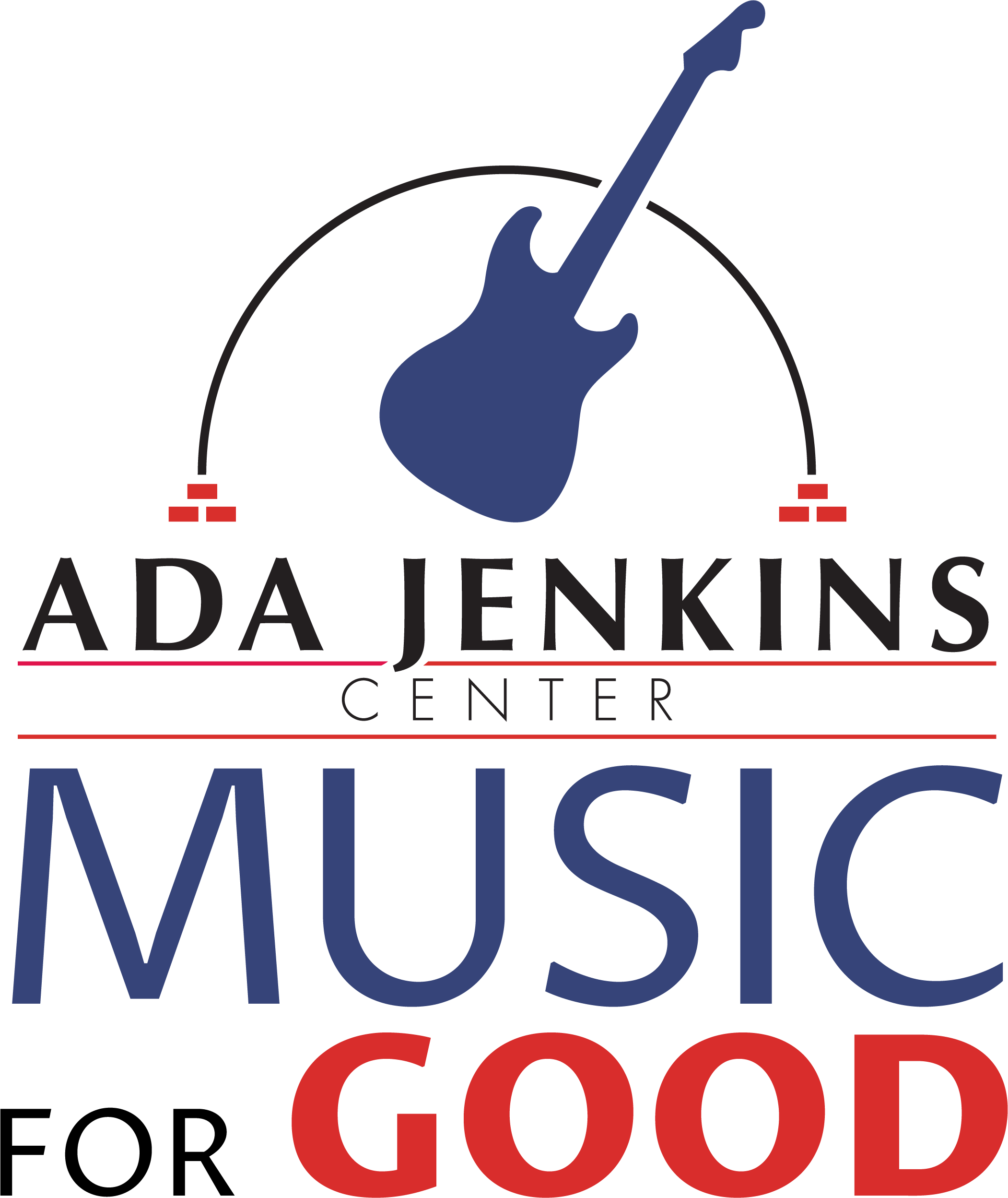 Tickets are now on sale for the Ada Jenkins Center's first-ever live music fundraiser, Music for Good: Tuesday, October 5 at BoatYard Lake Norman. Presented by Headlining Sponsor the Davidson Village Inn and the Vine Society, Music for Good promises to be a rocking good time, celebrating the community's support of the Ada Jenkins Center and our work to alleviate food and housing insecurity for area families in need. Tickets are $100 per person.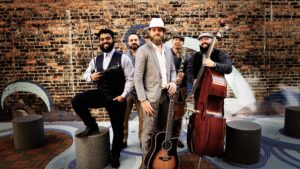 Doors open at 6:00 pm with complimentary food stations and a cash bar. At 6:15 pm two talented musicians from Mo Money take the stage, providing acoustic groove and jazz. At 7:45 pm, the Southside Station band ramps up its modern country rock plus fiddle, banjo, and mandolin. Comedian Andy Forrester is our host/emcee for the evening. "Come as you are," wearing whatever you feel most comfortable in!  (And no worries; we'll be following CDC recommended guidelines.)
Click here to purchase tickets now!
Huge thanks to our sponsors:
Meet Our New Board Members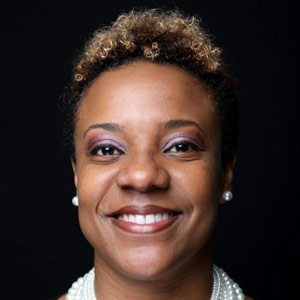 Dr. Laura Colson, Vice President of Academic Affairs at Bennett College, earned a Bachelor of Arts in Education from UNC Chapel Hill, a Master of Education degree from UNC Charlotte, and her Doctorate in Education from Gardner-Webb University. A resident of Huntersville, Dr. Colson is a servant-leader within our community as a member of Delta Sigma Theta Sorority, Inc., Friendship Missionary Baptist Church, and now the Ada Jenkins Center.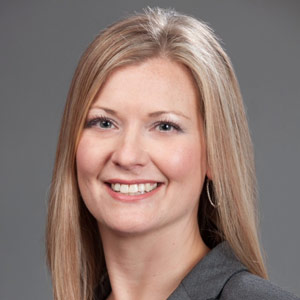 Steph Wells is a Senior Vice President and Senior Trust Officer at Bank of America Private Bank. Steph earned her B.A. in Business Administration from West Virginia University. and holds her Certified Trust and Fiduciary Advisor designation from ABA Trust School. She lives in Huntersville, and previously has volunteered with Ada Jenkins Center events.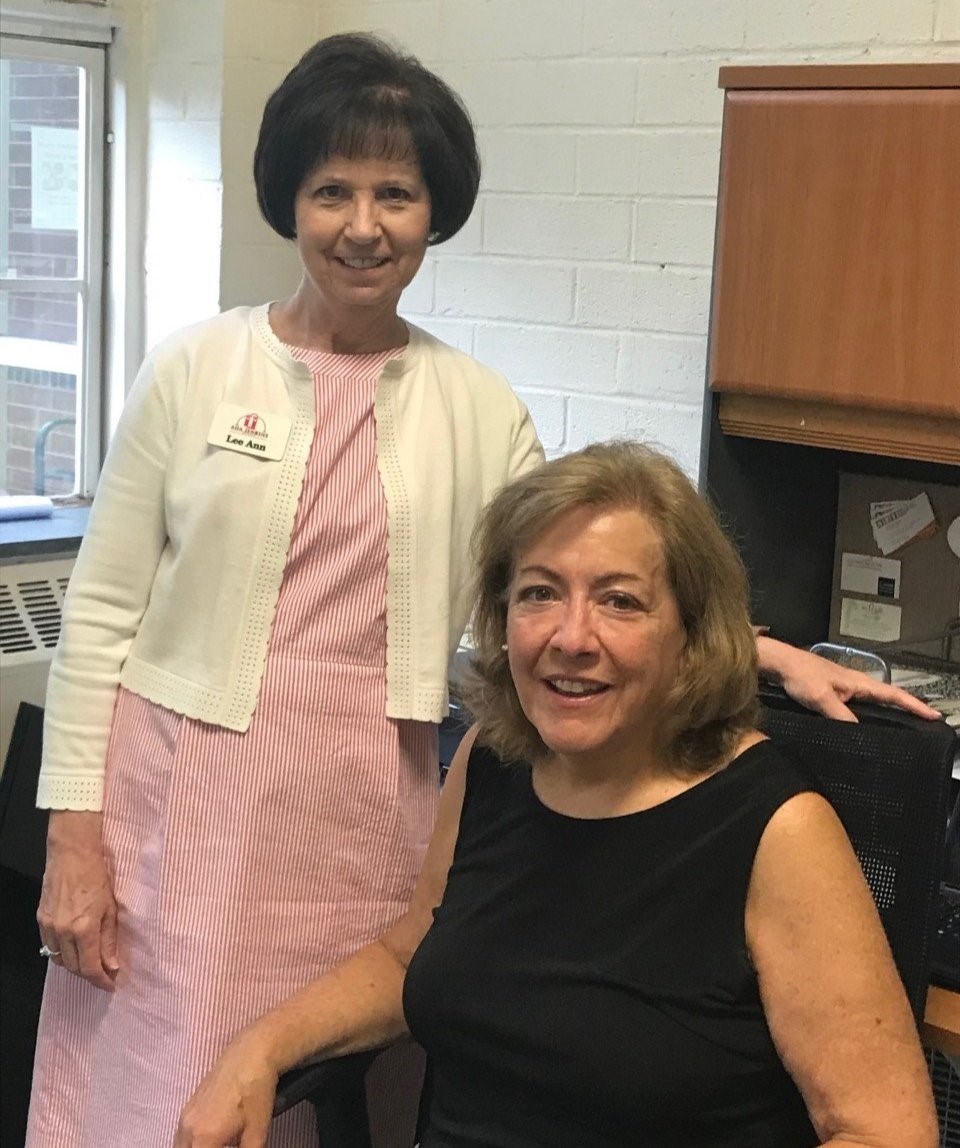 Lee Ann and Ginna
Whenever someone calls or sends an email asking about services at the Ada Jenkins Center, they're most likely to talk with Lee Ann P. and Ginna G., our Community Resource Volunteers who start the process. They help new clients with the documentation needed, connect them with AJC staff who can help with economic assistance or case management,  and refer them to other community agencies if they need additional services.
"Knowing I have perhaps given them some tools to start them back on their feet gives me fulfillment," Lee Ann says, "especially when they write back with a 'thank you' or a 'bless you.'"  Adds Ginna:  "Volunteering at the Ada Jenkins Center has raised my awareness of the issues people face in our community and the comprehensive programs AJC has implemented to help people cope. My role as a Community Resource Volunteer allows for a creative combination of problem-solving and supportive communication. And I especially enjoy participating with the compassionate AJC team."
Thank You to our 2021 Neighborhood Business Network Members:
Gold Level:
Atrium Health
Bank of America
COVIA
Davidson Wealth Management of Wells Fargo Advisors
Hyde Park Storage Suites
Iron Mountain
Novant Health
Trane Technologies
Silver Level:
Aquesta Bank
Carolina Oral & Facial Surgery
Chipotle Mexican Grill
Corning
Davidson Flower Company
Davidson Village Inn
Famous Toastery
Horizon Psychological Services, P.C.
iPipeline
The McIntosh Law Firm
Six Degrees Analytics
Vine Society
Bronze Level:
The Alexander Realty Group
C. DeWitt Foard & Company
The Galway Company
Lake Norman Realty
Mood Indigo
The Norman Group
Veritas Property Holdings